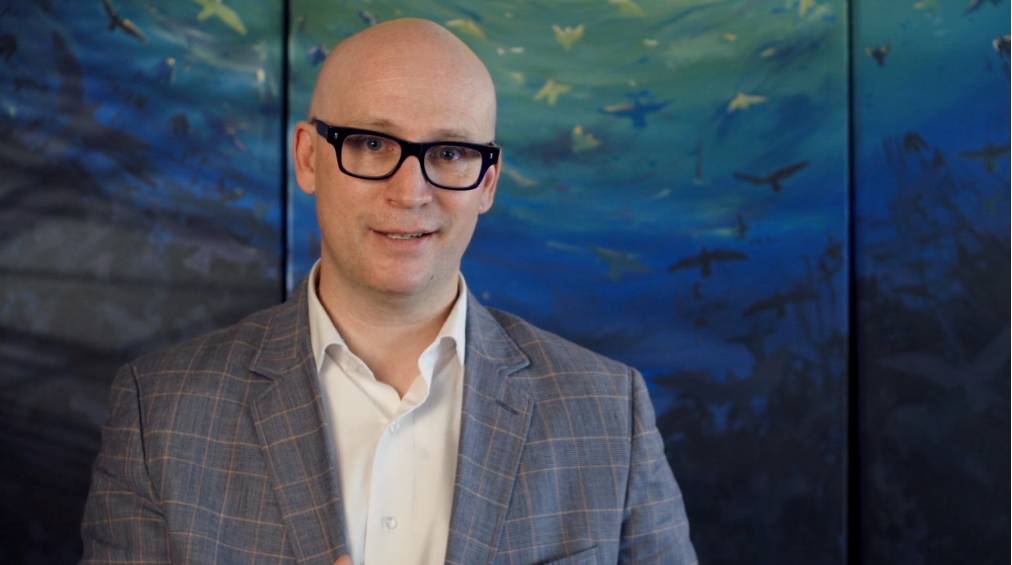 Screenshot/Vimeo
MINNEAPOLIS, Minn. — The Evangelical Covenant Church (ECC) has voted to defrock a minister within its denomination and to also expel the church that he leads because of its stance on welcoming homosexuals and transgenders to serve in leadership roles, as well as its willingness to provide wedding services and baptisms to the unrepentant.
According to reports, the music minister at First Covenant Church of Minneapolis officiated the "wedding" of two women on the worship team off-site in 2014, and a statement was also posted to its website that included notation that all pastoral services — including weddings and baptism — would be available "to all in our congregation without regard for … gender identity or sexual orientation."
The statement additionally says that those who are homosexual or transgender are welcome to serve in staff leadership roles.
"[We] welcome all persons and families, including LGBTQ+, to participate at all levels of community: serving in ministry, joining as members, holding staff and leadership roles," it states.
Dan Collison, who has been in leadership since 2009, had been asked last year to appear before the Board of Ordered Ministry, and according to the Religion News Service, was placed on suspension with the denomination as he and First Covenant had rejected the "care and discipline" of the board.
He had written prior to his appearance, in asking others for prayers for the meeting, that he believed that the congregation under his lead "is now a healthy, thriving, joyful, and 'filled-with-the-power-and-fruit-of-the-Holy-Spirit-Luke 4-kind-of-church' including LGBTQ church members, leaders, and staff who give powerful witness to Christ in our downtown Minneapolis context."
In an open letter released in May, First Covenant also claimed that the issue of homosexuality is a "non-salvific matter," and that it is "unprecedented" that the ECC would "involuntarily dismiss any church … for [holding to] a different conviction" on a secondary issue.
However, during its annual meeting on Friday, the ECC did not find the matter to be small, as 77 percent of the 1,000 delegates of the ECC voted to defrock Collison and to expel First Covenant from its denomination for violating its policy on "celibacy in singleness and faithfulness in heterosexual marriage."
First Covenant and Collison may continue to operate, but just not under the Evangelical Covenant Church banner.
Steve Armfield of Michigan, a retired minister, was also defrocked as he officiated over his son's same-sex ceremony.
"I'm deeply saddened this ecclesial body doesn't make room for openly LGBT individuals, other than to say you're welcome but we won't treat you equally," Collison told reporters. "Ultimately, it becomes a question of what is love about and what is inclusion about."
As previously reported, the Bible teaches that all men are born with the Adamic sin nature, having various inherent inclinations that are contrary to the law of God and being "by nature, the children of wrath" (Ephesians 2:3).
It is why Jesus outlined in John 3:5-7 that men must be regenerated by the second birth, and be transformed from being in Adam to being in Christ, or they cannot see the kingdom of Heaven.
"Jesus answered and said unto him, 'Verily, verily, I say unto thee, except a man be born again, he cannot see the kingdom of God.'
Nicodemus saith unto him, 'How can a man be born when he is old? Can he enter the second time into his mother's womb and be born?'
Jesus answered, 'Verily, verily, I say unto thee, except a man be born of water and of the Spirit, he cannot enter into the kingdom of God. That which is born of the flesh is flesh; and that which is born of the Spirit is spirit. Marvel not that I said unto thee, 'Ye must be born again.'"
Romans 5:6-10 also explains that the love of God is demonstrated by Christ dying for His enemies so that they might be saved from the power of sin and the wrath of God.
"For when we were yet without strength, in due time, Christ died for the ungodly. For scarcely for a righteous man will one die, yet peradventure, for a good man some would even dare to die. But God commendeth His love toward us in that while we were yet sinners, Christ died for us. Much more then, being now justified by His blood, we shall be saved from wrath through Him. For if, when we were enemies, we were reconciled to God by the death of His Son, much more, being reconciled, we shall be saved by His life."
The gospel message, or good news, is that Christ came to reconcile sinners at enmity with a holy God, and that by the work of regeneration of the Holy Spirit, men can be born anew and set free from the power of sin. The same message calls upon men to repent and trust in Christ to save.
The late British preacher Charles Spurgeon once said, "If Christ has died for me, ungodly as I am, without strength as I am, then I cannot live in sin any longer. I must arouse myself to love and serve Him who has redeemed me. I cannot trifle with the evil that killed my best Friend. I must be holy for His sake. How can I live in sin when He has died to save me from it?"