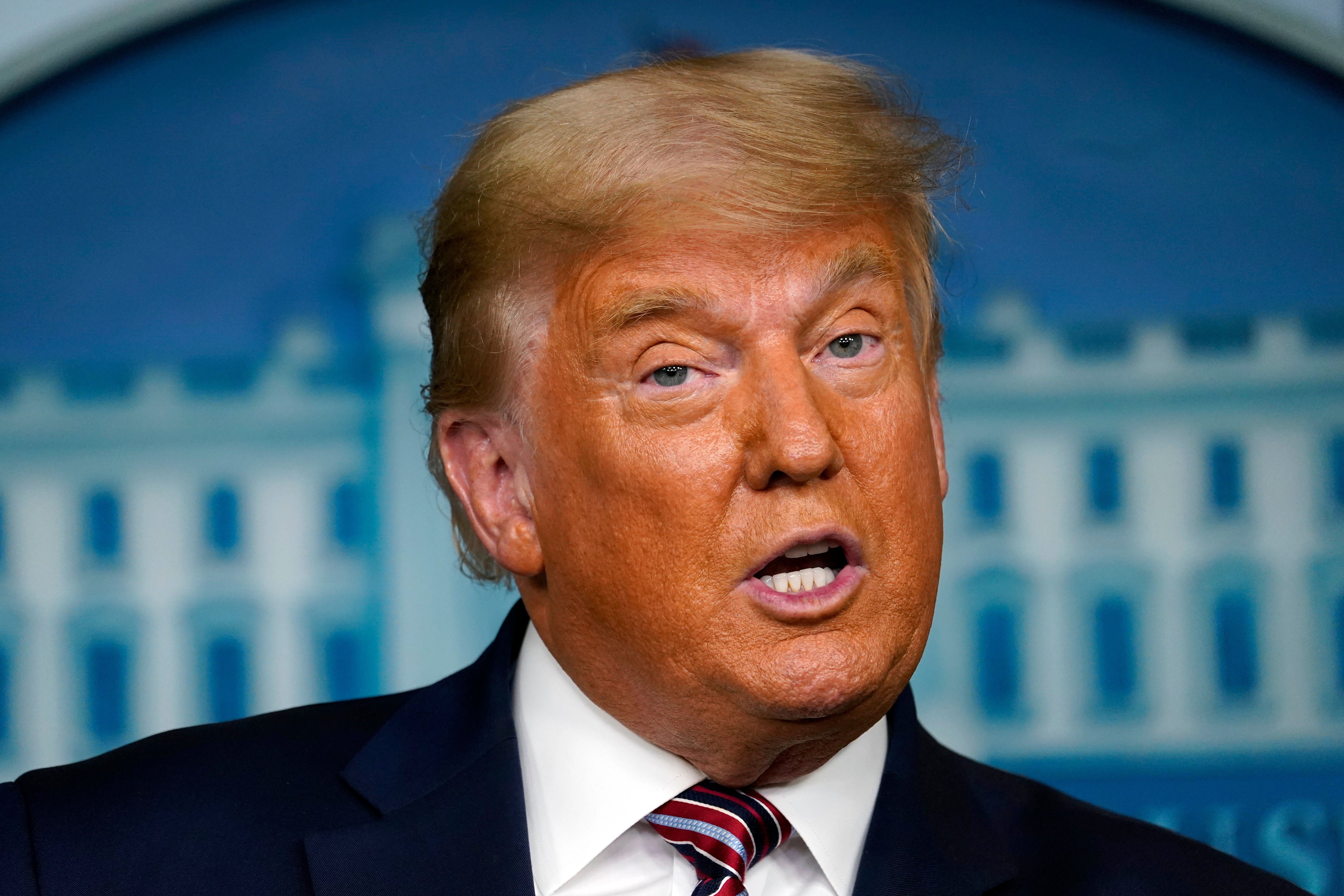 Californian pastor Kris Vallotton apologised to Mr Biden directly on Instagram, stating that "you're my president" similar to the way Mr Trump and Barack Obama were "his presidents".
"I want to sincerely apologise for missing the prophecy about Donald Trump. It doesn't make me a false prophet. I prophesied he would become president four days after he declared his candidacy [in 2015]. And I prophesied Trump would not be impeached [and removed from office]. I'm very sorry to everyone who put their trust in me, there was a major, major mistake," said Mr Vallotton.
He was not alone among church leaders in predicting a second term for Mr Trump, with the Republican enjoying strong support among evangelical Christians.
Some are, like the president himself, still refusing to back down, and they instead urged their supporters to keep the faith.
Jeremiah Johnson, who is based in North Carolina, said he still predicts that Mr Trump will reclaim the presidency, and that unspecified corruption in voting will exposed. On Saturday, he told thousands of his followers that "God hates" the policies of Mr Biden.
"While we wait until January to determine our next US President, observe the stunning blindness and hypocrisy in the body of Christ… Christians who voted for the shedding of innocent blood, the Equality Act, and anti-Israel legislation (ALL things God HATES) are now picking up stones to persecute prophets who supposedly missed it," wrote Mr Johnson in a post to his followers.
He claimed that "either a lying spirit has filled the mouths of numerous trusted prophetic voices in America or Donald J Trump really has won the presidency and we are witnessing a diabolical and evil plan unfold to steal the election," while adding that "every legitimate prophet" he knows is still predicting Mr Trump's victory by January 2021.
Another such leader, Televangelist Kenneth Copeland, laughed at the media for calling the election for Mr Biden on Saturday. "The media said Joe Biden is President …" said Mr Copeland, followed by a chorus of "hahahahaha …. Hahahahhah" that he was soon joined in by his followers.
Follow our coverage of the ongoing fallout from the US election live here.