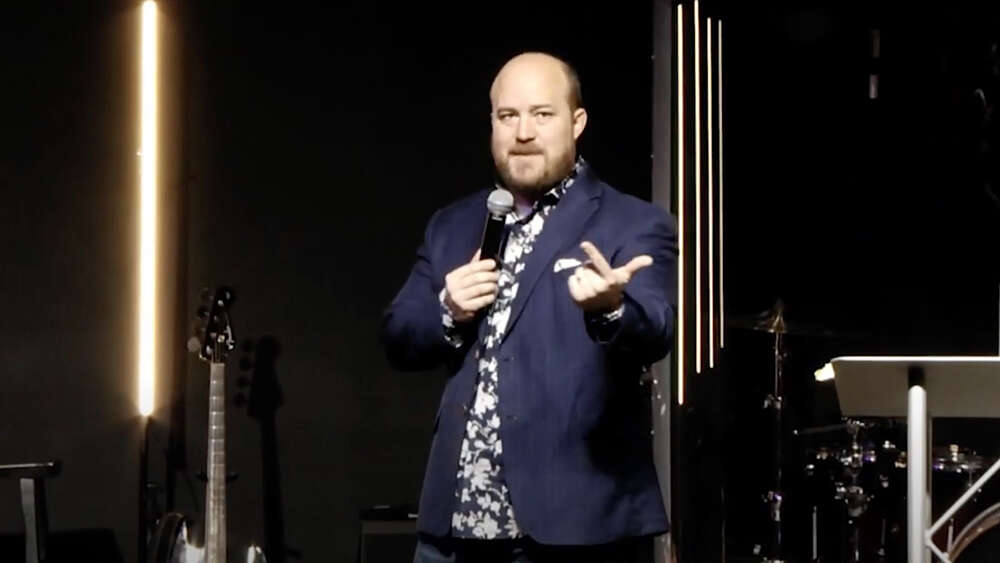 You are a prophet.
You were convinced God told you Trump would win.
You got it wrong.
What do you do next?
Looking around, the most likely outcome is that you could just keep on doing whatever you did before. Stay prophesying. Act like it's no big deal.
That is how – perhaps – many of those Americans who assert they are prophets may be thinking. Because we are getting to the point where proclaiming that President Trump will win a second term is getting very difficult.
"All the prophets are still saying that Donald Trump is going to win, that God spoke long before this election," Stephen Strang – the founder of Charisma magazine – tells his podcast The Strang Report in an mid November episode "We are not to listen to negative reporting."
Jeremiah Johnson told his YouTube channel: "As someone who is in touch with all the prophets in America, who have prophesied that Donald Trump would win a second term, they are not giving an inch. They are not willing to budge. They are not willing to repent. All of us are unanimous, believing the word God spoke to us that Trump indeed would win a re-election. And that what's happening right now, the false prophets of the media literally cutting themselves, they are dancing in the street, they are shouting."
"I don't believe that if you miss a prophecy [it] makes you a false prophet." – Jeremiah Johnson
Johnson follows up his reassertion of Trump prophecy with "meanwhile there are much larger issues on our hands that just a presidency. I have told people this, listen, if he does not end up getting re-elected I will openly repent to the body of Christ."
"I don't believe that if you miss a prophecy [it] makes you a false prophet."
"… In 2 Corinthians 14 it says, 'Let two or three prophets speak and let the others judge. If prophecy in the New Testament was 100 per cent accurate all the time then why would we need to judge prophecy?'
"I am not making excuses for inaccurate prophecy but here's my thing: Listen to the blindness and hypocrisy going on right now. People who voted for a totally anti-Christ agenda …"
Johnson's video has received 100,000s of views since he put it up on November 11, one week after the US presidential election. If prophecy is to be tested perhaps it could be done before such widespread release.
Kris Valloton, Senior Associate Leader of Bethel Church and co-founder of Bethel School of Supernatural Ministry, retracted an apology for his Trump prediction (reported by Eternity). He recently posted a definition of a false prophet: "Getting a word wrong does not make you a false prophet … A false prophet is not someone who gives a bad prophetic word, but instead is someone who has an evil heart."
Valloton has some wise things to say that might fit the definition of a prophet not being a foreteller, but simply a messenger of God's word.
He gives five tests:
"Does the prophet believe in the redemptive work of the Son of God?"
"False prophets do not like to listen to anyone – God tells them everything.
"False prophets are not motivated by love, but are motivated by a need to be noticed.
"False prophets commonly use fear to motivate people.
"False prophets are not in covenant relationship with the body of Christ."
Wise words. But they still don't fix the problem caused by the prophets' Trump predictions. Because the ordinary Christian is left with the difficulty of many who assert they are prophets prophesying the re-election of Donald Trump, and it not coming true.
Maybe these leaders fail the Valloton test that says "false prophets do not like to listen to anyone – God tells them everything." Or maybe there was no-one to tell them that despite really thinking Trump was best for America, that does not mean God told you he would be re-elected.
"There was no conspiracy. We lost the election." – Hugh Hewett
More and more of the conservative media in the US have shifted to saying Trump lost.
National Review was one of the first to go. Now Salem Radio, the main Christian talk network in the US, has made a similar move.
"There was no conspiracy," Salem's Hugh Hewett told his listeners."We lost the election. It broke my heart."
Hewett refuses to put allegations of massive election fraud to air. Salem is an extremely conservative radio network.
The prophets are being deserted by even the right-wing media.
Feedback
How do you feel about modern-day prophecy? Join the conversation at our Facebook page.
]]>
]]>